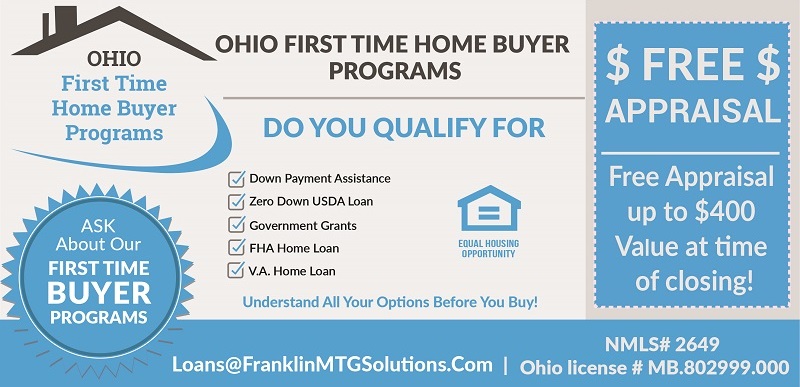 Are You A First Time Home Buyer in Dayton Ohio?
It's a great time to take advantage of first time home buyer programs in Dayton Ohio. Interest rates are low and the supply is plentiful. A home is an investment. When you rent an apartment or a home, you're filling your landlord's pockets with cash. When you become a homeowner, you can deduct both your property taxes and the cost of your mortgage loan interest from your federal and state income taxes. In addition, you can build equity in your home, meaning the value of your home may go up over the years. Finally, you'll enjoy having something that's all yours – turning a house into a home by adding personal style and your own little touch.
What Are The Steps To Buying A House
As a first time home buyer, you are probably unaware of the steps to buying a house. If so, you are more than welcome to read our First Time Home Buyer Guide which will walk you through the 9 steps to buying a house in Dayton or Cincinnati Ohio.
As A First-Time Home Buyer How Much Money Do I Have To Save?
When it comes to saving for a home, we believe you should have a minimum of 5% of the cost of a house in your savings account to cover the down payment on your new home.
EXAMPLE:
Cost of Home = $100,000
Amount Saved = 5%
.05 x $100,000 = $5,000 Down Payment Needed
Do I Qualify As A First Time Home Buyer?
Generally, in order to qualify for a first time home buyer program you must meet at least one of the four qualifying categories:
1) Someone who has never owned real estate.
2) Someone who has not owned or had an ownership interest in his/her principal residence.
3) Be active military or a veteran.
4) Meet credit score requirements.
Inquire About First Time Home Buyer Programs in Dayton Ohio