SELL YOUR HOUSE IN DAYTON OHIO FOR 4%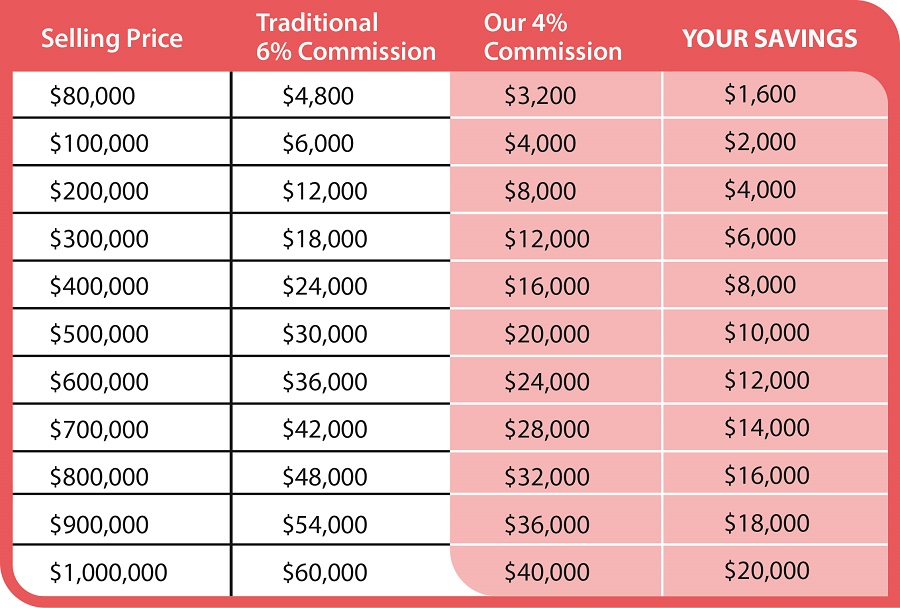 "Sell my house – fast!" If you're tempted to say that to a Realtor®, you're not alone. In fact, if you've already decided to sell your home, you probably want the whole process to go as quickly – and as painlessly – as possible. But is that even possible?
How To Sell Your House The Easy Way
Aside from telling your friends and family, "I need to sell my house now," (which happens to be a great marketing strategy) it's a good idea to find an experienced Realtor® right away.
The sooner you begin working with a Realtor®, the better off you'll be. Most people decide that they need a Realtor® because there are dozens of legal forms, a handful of inspections, and the huge task of effective marketing to handle. Selling a home is a full-time job, so it makes sense to work with a real estate agent that sells homes day in and day out.
Once you've found the right Realtor®, who will explain how to sell your house quickly and at a fair price, you can get the ball rolling with the Ohio Real Estate Guys' "Sell My House" tips.
Sell My House Tip #1: Set the Right Price
A number of factors determine what your house is worth, but remember that sentimental value doesn't translate into dollar value. Selling your house is a business transaction, so try your best to keep your feelings in check.
Your Realtor® will help you settle on a price by providing you with reports on current market conditions and the latest comparable homes sales in your area. It can be a mistake to price your home too high, because the longer it sits on the market, the lower your chances of finding the right buyer. It's also a mistake to price your home too low, because you're leaving money on the table.
Sell My House Tip #2: Set the Stage
Your home needs to make an excellent first impression, because sometimes that's the only chance you get to "wow" prospective home buyers. You don't have to hire a professional home stager, but you should make an effort to follow your Realtor's advice so that your home looks its absolute best.
Sell My House Tip #3: Follow the Marketing
Your Realtor® will handle the marketing for your home. He/she will share their marketing plan, which needs to include featuring your home on the most prominent real estate websites – and the more, the better. Your Realtor® will know how to put your home in front of qualified, serious buyers, and that's exactly what you need when you're trying to figure out how to sell your house.
Sell My House Tip #4: Negotiate Your Offers
Talk to your Realtor® about which offers are better than others. He/she will help you understand what each offer entails so you can evaluate each one based on:
How close it is to your asking price
How large the buyer's earnest money deposit was
Whether the buyer has asked for help with closing costs
Whether the buyer wants you to make repairs or give credit for improvements
Whether the closing date is appropriate
You have the option to decline an offer, so talk to your Realtor® about what's best for your particular situation.
"Can a Realtor® Help Me Sell My House Fast?"
The Ohio Real Estate Guys specialize in listing and selling your home fast. It doesn't have to take months if you have the right real estate team behind you – and we can help ensure you get the best possible deal. We will market your home on more than 250 major real estate websites and on our own website, which averages more than 90,000 unique visitors every day.
Call us at 937-490-9743 or get in touch with us online. We'll help you sell your house now.
Contact Us About Selling A House In Dayton or Cincinnati Ohio