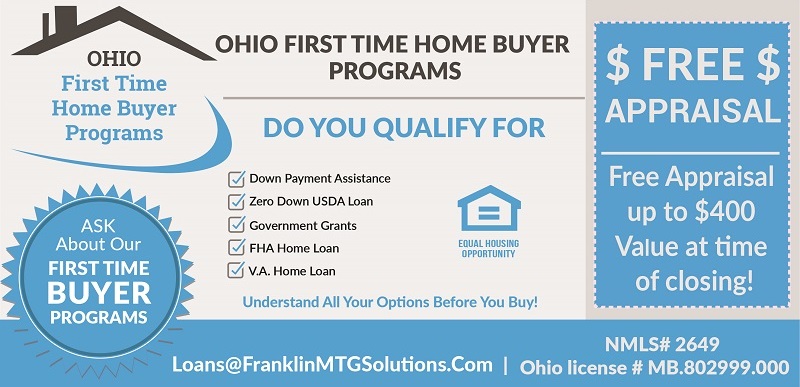 First Time Home Buyer Cincinnati Ohio
For a first time home buyer, the journey to home ownership can be both thrilling and terrifying. buying a home allows you to not only start building equity for your future, but also gives you a little piece of Cincinnati real estate to call your own. And with today's low mortgage interest rates and a plentiful housing market in Cincinnati, it's a great time to become a new homeowner. As an added bonus, you can utilize first time home-buyer programs for financial assistance.
First Time Home Buyer Tips
When you're buying your first home, the process can seem a bit complicated. Take a look at our First Time Home Buyer Guide, which offers 9 simple steps for buying a house in Cincinnati or Dayton Ohio.
Saving Money & Buying A Home
Start planning early to save money for your new home purchase. Aim for at least 5% of the total cost of the home, which should cover your down payment and closing costs. If you choose a conventional home loan, however, you'll need to set aside a greater lump sum for the required down payment.
EXAMPLE:
Cost of Home = $150,000
Amount Saved = 5%
$150,000 x .05 = $7,500 for Down Payment and Closing Costs
First Time Homer Buyer Qualifications
If you want to take advantage of a first time home buyer program in Cincinnati, you'll need to meet a few basic qualifications. Franklin Mortgage Solutions offers affordable home loan options for people who meet at least one of the following criteria:
1) Have never owned real estate
2) Have not owned or had an ownership interest in their primary residence
3) Active military or Veterans
All Cincinnati first time home buyer programs will require that you to meet certain credit score requirements in order to qualify for a home loan and select a qualified property for sale in Cincinnati.
Inquire About First Time Home Buyer Programs in Cincinnati Ohio