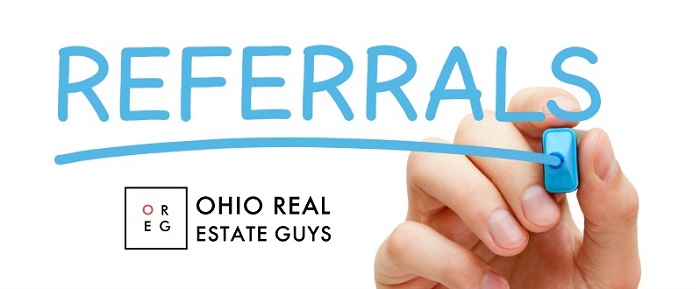 Choosing The Right Real Estate Referral Agent
Any good real estate referral agent knows that helping a client means more than just finding homes for sale. Real estate agents take an invested interest in their clients' happiness – and that's true whether your clients are searching for homes locally or moving out of state. If you have clients looking at a property for sale in Ohio, we would love to chat with you about our real estate referral agreement. We understand that handing over clients to an unfamiliar agent can be worrisome. As some of the top real estate referral agents in our area, we are all too familiar with these worries. We pride ourselves on treating your clients as if they were our own.
Our Real Estate Referral Program
If your clients don't know how to find a real estate agent in another state, they may turn to you for guidance. Rather than randomly searching real estate websites or browsing through real estate agent reviews, we suggest that you familiarize yourself with our real estate referral program. Our local real estate agents know the Ohio real estate market inside and out. We are passionate about helping clients find the perfect home for their specific needs. Real estate agent referrals allow us to extend our helping hands to clients relocating to Ohio.
Ohio Real Estate Referral Agreement
We offer a generous real estate referral fee of 25 percent to any real estate agent or brokerage referring clients to us. As an added bonus, we'll add you to our real estate network, which is a list of real estate agents we utilize when referring our clients out of state.
Filling Out Our Real Estate Referral Form
To initiate the real estate referral process, please submit the real estate referral form found below in PDF format. If you have additional questions, please contact us directly at (937) 490-9743.