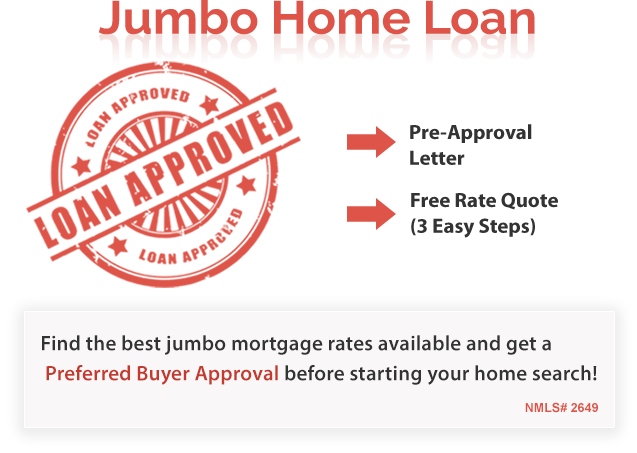 Your Information is secure
< Back

Your Information is secure

You've got your heart set on a big, beautiful home in the Dayton, Ohio, area. What you need now is the financing that will help you to get into a huge, gorgeous new house.
A Dayton, Ohio, Jumbo Loan
A jumbo loan is an oversized loan for an over-sized house. This is a loan that exceeds the limits on conforming loans. They are designed to allow persons with great credit and income to get financing on homes over $417,000.
In some cases, the home itself might not be massive, but the area is expensive. For example, in San Francisco, home prices are among the highest in the nation. A jumbo loan can help to cover the cost of even a modest home in a high-priced area.
Jumbo Mortgage Rates in Dayton OH
Jumbo mortgage rates for qualified applicants are available at record low interest rates. As the housing market softened, many of the homes that need jumbo loans have been available for quite some time. That has increased the incentive on the banks to keep the mortgage rates on these over-sized loans low to encourage potential buyers to purchase these homes.
A Few Requirements For a Jumbo Loan
At Franklin Mortgage Solutions, interest rates are very low and loan requirements are modest. Here are a few of the basic requirements that one might need to meet for a Jumbo Home Mortgage in Dayton.
Good Credit – A FICO credit score of 700 or better is generally required to get a good jumbo home loan. This sounds like an extremely high number, but in fact, over 58% of American have a FICO score over 700 (according to myfico.com).
Solid Financial Strength – Because it is a jumbo loan, the typical debt-to-income ratio is about 45 percent. There may also be a reserve requirement for 20% of the loan.
Down Payment – The down payment on a jumbo loan is typically 10 percent. Because there is usually not a mortgage insurance option, the down payment needs to be higher.
Appraisal – The property must appraise at a level that will support the amount of the loan. The appraisal is typically a combination of the market value and the home's amenities.
Jumbo Homes in The Dayton Area
Since Dayton is not San Francisco, our home prices are not outrageous. Our most expensive homes offer a phenomenal value to home buyers. You can get a large home with all kinds of amenities and even a great deal of land.
Getting a wonderful and luxurious home in Dayton with a Jumbo Loan is relatively easy and a great value. If you have fallen in love with a home in the Dayton area that is just under the $417,000 requirement for a jumbo loan, you may want to consider a conventional home loan instead.
A Jumbo Loan Dream
Imagine how wonderful it will be to enter your new home in Dayton. The entryway is well-appointed with marble and a cathedral ceiling. The upstairs has a three bedrooms and two baths. The backyard has a wonderful and relaxing pool. The home is on about an acre of land.
This is the home of your dreams; the home that you are excited to bring your family and friends to. We, at Franklin Mortgage Solutions, are excited to provide home buyers in Dayton Ohio with Jumbo Loans for the ideal homes.
Contact Us With Questions About A Jumbo Loan