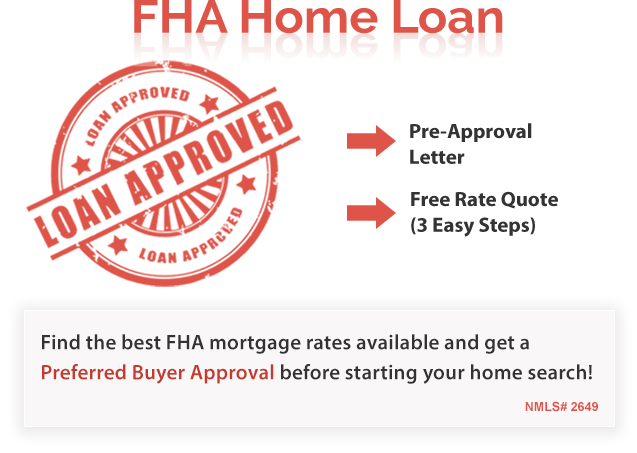 Your Information is secure
< Back

Your Information is secure
Who & What is an FHA Loan?
The FHA was created in 1934. Since then, it has changed the way mortgages are handled in the United States, helping to make home ownership a reality for thousands of Americans in the last 80+ years. Due to the fact that the Federal Housing Administration insures FHA loans, lenders can offer these loans at attractive interest rates with less strict qualification requirements. The Federal Housing Administration, otherwise known as "FHA," is an agency within the U.S. Department of Housing and Urban Development.
FHA Loans in Dayton, Ohio
Just like the rest of the country, FHA loans are available here in Dayton Ohio. FHA loans have been designed to make home-ownership much easier and more affordable, even for those Americans with the lowest incomes. More times than not, first time home-buyers take advantage of FHA loans due to the minimal 3.5% down payment option.
Important Features of FHA Loans
First time home buyers can have as little as a 3.5% down payment needed to buy their home. This means not having to save tens of thousands of dollars before being able to consider purchasing. For many of the homes sold recently in Dayton, this can be as little as $1500 to $3000.
The FHA guarantees a reverse mortgage for seniors, allowing them to withdraw the equity in their homes as a monthly stipend. This can make the twilight of life more comfortable.
There are loans available for manufactured homes and mobile homes. There are loans for homes that will be on land that is owned by the resident, as well as in a mobile home park.
Less than perfect credit is acceptable. A credit score of 580 or higher can have a down payment as low as 3.5%. With a credit score of 500 to 579, the down payment will need to be at least 10%.
Home buyers can use their own money for the down payment, but they can also use gifts from family and even local or state grants.
Closing costs can be paid by the seller, lender or the builder if negotiated into the purchase contract. This might ultimately cost the buyer more money, but it is possible for the fees to not be required up front.
Because the FHA is a loan guarantor and not a lender, there are various banks and mortgage companies to shop from. A mortgage broker, like Franklin Mortgage Solutions, can even help buyers look for the best rates available.
FHA loans require premiums: An upfront premium of 1.75% of the loan. This can be financed, but is due at purchase. There is also an annual premium that is paid monthly. This amount varies depending on the length of the loan.
There are funds available to fix up the home. Called a 203K loan, this allows a home-buyer to purchase a home the needs to be repaired.
There are some relief and assistance programs available to FHA borrowers who become unable to pay their mortgage. The FHA established these programs so that buyers would not be required to pay the entirety of the loan, in certain situations.
Dayton FHA Loans & Our Housing Market
FHA loans are available on many, many homes in the Dayton area. The housing prices are affordable and the area qualifies for lots of FHA assistance. You can quickly find out if you qualify for an FHA loan by contacting Franklin Mortgage Solutions at (877) 743-1200. They will take some basic information, like income and family size, and give you a quick analysis that will let you know if you might receive an FHA loan for a Dayton home. If you qualify for an FHA loan, Franklin Mortgage Solutions can provide you with a home loan pre-approval letter, which is the first step in buying a home.
Contact Us With Questions About An FHA Loan