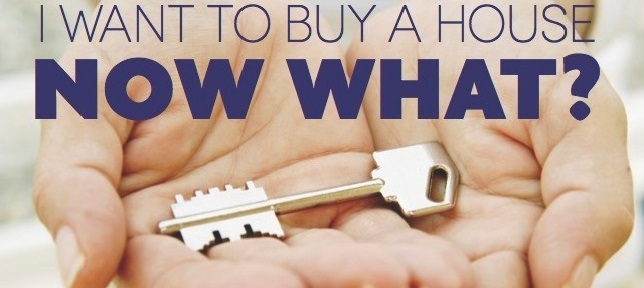 If you're like most people with a firm grasp on the American dream, you want to know about the steps to buying a house in Dayton or Cincinnati Ohio. What should you do to prepare yourself (and your finances)?
Steps To Buying A House In Ohio
Buying a house might not be as complicated as you think. As long as you follow the right path, your entire home buying experience should go smoothly.
1) Get Your Credit Report & Evaluate It
The first step in buying a house is to get a copy of your credit report. Your credit scores will determine your eligibility to obtain a home loan – and they'll determine your interest rates, too. You can get a free copy of your credit report from AnnualCreditReport.com. The Federal Trade Commission's Fair Credit Reporting Act requires each of the major credit reporting companies to provide you with a free copy once every 12 months.
The higher your credit score, the more likely you are to secure a better interest rate. Typically, you need a credit score of at least 660 to qualify for a standard mortgage loan.
Check your credit report for errors. If you find any, report them immediately. Credit cards with high balances, late payments and bankruptcies can make it harder for you to get a loan, so before you start taking the next steps to buying a house, make an attempt to clean up your credit. Thirty years is a long time to pay high interest!
2) Get In Touch With A Mortgage Broker
Just like anything else, you'll want to shop around for a mortgage loan to make sure you're getting the best possible deal. Once you find the lender that offers you the most favorable terms, get a preapproval letter.
There's a difference between a preapproval and a prequalification. A prequalification letter just says the lender is willing to consider you for a mortgage – not that they'll actually approve you for one. A preapproval letter, on the other hand, is only issued once the lender has reviewed your credit and the information you've provided; it shows that the lender will approve you for a specific loan amount, as long as your circumstances don't change.
A preapproval gives you more leverage when you want to make an offer on a new home. This is a critical step to buying a house, because it gives you a clear picture of how much house you can afford and it gives sellers a reason to believe that you'll really follow through with a transaction.
3) Find A Talented Realtor®
The truth is, not all Realtors® are created equal. Some Realtors® simply see it as a numbers game – they just want to sell a bunch of homes and watch their bank accounts grow. Other Realtors® are more interested in the long-term, and they became real estate agents to help people. A good Realtor® will walk you through the entire home-buying process. He/she will answer all your questions and give you the same client-focused treatment whether you're buying a $50,000 home or a $1.5 million home.
It doesn't cost you a dime to hire a real estate agent; the seller always pays the commission. For that reason alone, it's worth finding the best Ohio Realtor®. However, there are other benefits as well. Your Realtor® will:
Find the homes that meet your needs
Tell you about the neighborhoods you're interested in
Ensure that you're getting a good deal
Complete all the necessary paperwork for the transaction
4) Explore The Right Areas
It may seem obvious, but one of the most important steps in buying a house is to look in the right places. Make sure you tell your Realtor® where to look, because you'll save yourself the hassle of sorting through properties that aren't quite right for you. It's easy to become distracted from your goals if you haven't zeroed in on a particular area. You could end up falling in love with a house that's just too far from work, school or other family members, or you could find a great house that, because of its location, is out of your price range.
Your Realtor® will search for houses based on your location preferences. Whether you want to be in a particular school district, a certain subdivision or just a specific section of town, let your Realtor® know so he/she can scour that specific area for homes that meet your needs.
5) Get A Property Disclosure From The Sellers
Ohio law requires sellers to disclose all the issues a house has, provided the seller knows about them. If you're interested in a home, get a property disclosure. Once you have evaluated the property disclosure, you'll be able to move to the next step in buying a house.
6) Submit An Offer On The Home
If your lender gave you a preapproval letter (see Step 2), you're more than ready to submit an offer on a home. The seller will either accept all the terms you set forth on the offer or they will submit a counter-offer. This is part of the negotiation process, and at this point, you can choose to stop negotiations, accept the counter-offer, or renegotiate.
7) Get The Home Inspected By A Qualified Inspector
Once you've agreed on the price and the conditions under which you'll purchase the home, you need to work with a certified home inspector who will uncover any issues affecting the home. It's important that you have the home inspected, because the property disclosure that you received (see Step 5) only requires sellers to outline the issues they are already aware of – and an inspection will turn up issues that may have previously gone unnoticed.
As the buyer, you'll pay for the home inspection. It typically costs between $350 and $500, but that figure varies based on the size of the home.
8) Wait For Your Lender To Appraise The House
Your mortgage lender will work with a certified real estate appraiser to make sure the house is worth the price. After all, they're giving you money to purchase the house, so they don't want to you to spend more money than the house is worth. Typically, the buyer has to pay for the appraisal up-front. In some cases, it may be possible to roll the appraisal's cost into your closing costs.
9) Close On Your New Home & Get The Keys
The final – and most exciting – step to buying a home is closing. You'll meet with your Realtor®, a lender's representative and the seller's Realtor® (and maybe a few others) in a real estate office, at a title company or at the lender's location.
You'll complete all the paperwork, sign your name to a handful of documents, and pay your closing costs. Generally, you'll be asked to bring a certified money order or have your bank wire the funds for your down payment and closing costs to the lending company. Once that's done, you'll receive the keys to your new home.
The actual final step to buying a house is moving in… and the only advice we have for you on that is to lift with your legs, not your back!
Interested In Buying A House? Contact Us Today!