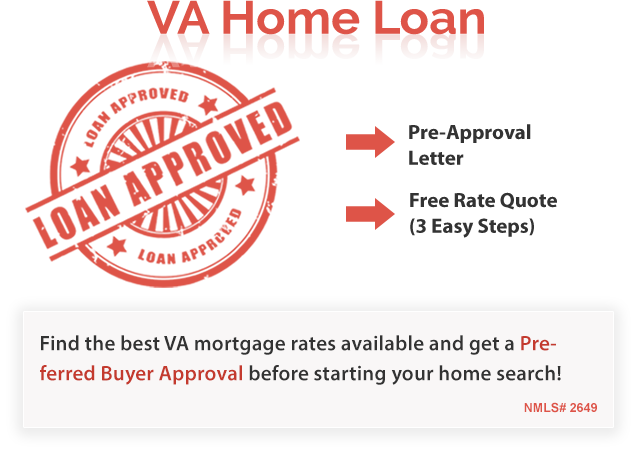 Your Information is secure
< Back

Your Information is secure
With Wright Patterson Air Force Base (WPAFB) located right here in Dayton, Ohio, the VA loan program is one of the most popular home loans used by active military and veterans to purchase a home. There's a huge secret in the VA loan program that most Americans don't know: Every year, billions of dollars are put into the program that remain unused.
Veterans Dream of Home Ownership
The Veterans' Administration loan program (VA Loan) was designed to make sure that those who serve our country can afford to own a piece of it. The VA loan program guarantees loans for those currently serving in the U.S. Military and US veterans who have been honorably discharged.
Here are some features of VA Loans in Dayton:
Long-term financing for eligible veterans and surviving spouses
Up to 103.3% of the value of the home being financed (first mortgage)
No private mortgage insurance requirement
Funding fee of 0% to 3.3% of the loan amount
Seller-paid termite inspection
VA Certificate of Eligibility (COE)
The VA Home Loan program requires that each applicant receives a Certificate of Eligibility. This tells the lender that you are eligible for a VA loan. You must verify your status as a veteran or active U.S. military, and that you meet the other eligibility criteria. It is important to note, those who have been dishonorably discharged from the United States Military will find it much harder to qualify for a VA loan and receive a VA Certificate of Eligibility (COE).
Once you have a found a home, you can sign an Agreement to Purchase. This tells the seller that you are eligible for a VA loan, which is the type of financing you plan to use to purchase the home. This is important because the loan processing can take some time and VA loans mandate that sellers cover the cost of termite inspections.
Finding the Right VA Home Loan in Dayton
One of the most important steps in the process of purchasing a home with a VA loan is to find a mortgage company that has the experience to be able to help you get all of your paperwork together. Franklin Mortgage Solutions, one of the best VA mortgage brokers in Dayton, Ohio, can guide you through the process of obtaining the Certificate of Eligibility (COE) and submitting the loan paperwork. Because Franklin Mortgage Solutions understands the complexity of VA Loans, they are able to help you secure your VA home loan as quickly as possible. They specialize in processing VA loans throughout the state of Ohio.
Getting Started With a VA Home Loan
The first step to obtaining a VA loan and buying a home is to call us and let us help you get your Certificate of Eligibility. Once your COE is obtained, we can begin a home search in earnest.
Contact Us With Questions About A VA Loan