Top Relocation Companies in Dayton Ohio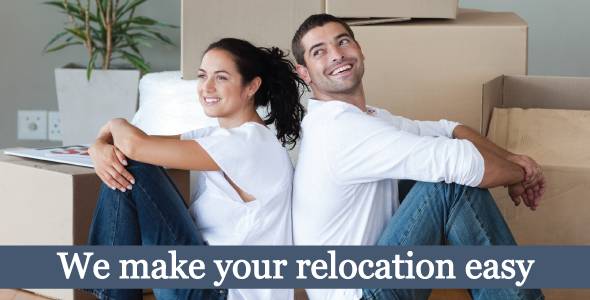 Are you relocating to Dayton Ohio or relocating from Dayton Ohio to another city? We are one of the Dayton area's top relocation companies and we'd love to help with your move to Dayton OH. We are happy to work with individual clients, Realtors, real estate agents and real estate brokers from around the country to ensure that clients are well taken care of upon arriving here in Dayton Ohio.
Relocation Assistance & Relocation Services
As one of the top relocation companies in Dayton Ohio, we offer the following service to our clients:
Relocation Assistance
Corporate Relocation
Relocation Packages
Relocation Guide
Commercial Real Estate
Residential Real Estate
International Relocation Services
Moving To Dayton Ohio
Moving from one home to another is difficult, no matter how far or short the distance. Moving from one part of the country to another is even more difficult due to all of the "uncertainties" associated with your new location.
In order to feel more confident about a move, it's important to know a few important facts about your destination. Since every person's needs are different, it's best that you express your specific needs as clearly as possible to your real estate agent when searching for homes in Dayton OH.
As life long residents of Ohio, we can help answer your questions. Because we know the area so well, we consider ourselves relocation experts. We can give you an overview of the various neighborhoods in a large geographic area. We can send you information on all the areas in Dayton & Cincinnati that might work for you, based on your lifestyle, budget, comfort zone and personal living preferences.
Once you have the basic facts, you can make a more informed decision on where to look first. Since you can't truly understand a place until you see it, we'd love to give you a quick tour of your desired areas when you arrive. Once you have seen the neighborhoods and towns, you should have a better idea of which area is best for you. After you've selected a few of your desired areas, our team of local real estate agents can search through the homes for sale in Dayton OH to find the best homes to meet your needs.
Dayton Relocation Request
In order to best serve you, we ask that you please fill out the Relocation Form found below and submit it to our team. A relocation specialist from the Ohio Real Estate Guys team will contact you within 24 hours to discuss your needs concerning a relocation to Ohio. If you would like to contact us immediately, feel free to call our office at 937.490.9743
Dayton Relocation Request - Contact Our Relocation Services Department